Geo mix Scope
For construction most of the contractors and builders have to collect the raw materials before starting actual works. These materials should be stored at the site properly. This can be possible when there will be more space at the site which is not possible in some areas. This time there is one solution to overcome all these problems we introduce "GEO MIX CONCRETE". Normal site mixing uses natural resources, but now a days natural resources like natural sand and other materials are not available. To overcome this problem we introduce Geo mix the complete solution for your construction.
---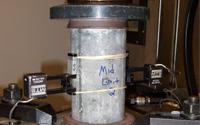 STRENGTH
Geo mix concrete mixed with high quality additives which makes your building strong. We do highly qualified lab test to make your building strong and durable.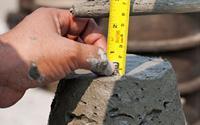 QUALITY
Quality control for site mixing concrete will unpredictable, but Geo mix concrete ensures you by quality checking laboratories and fully automated machineries.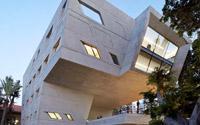 DURABILITY
In the long run, Geo mix concrete Buildings and pavements stand the test of time through their extreme durability and low maintenance requirements.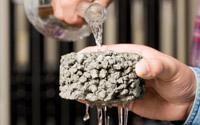 ECO-FRIENDLY
Geo mix is an Eco-friendly product so as always this product of us can also be termed as an essential product at this age of fast construction.
---
Geo mix Scope to customer
Saving natural resource
Geo mix avoides using natural resources.
Quality support
We Provide pre-post support for construction .
Saving more
Use Geo mix and save more on you project.
Eliminates fungus
Geo mix uses less water and other additives.
High strength
We use no-1 cement, sand and other additives.
Fast delivery
Geo mix will be deliverd fast as possible.
Avoide cracks & leackage
Removes cracks and leackage in the future.
Hassle free construction
No worries about raw materials and economy.
Delivery at any place
We are equiped with all new technologies.
---
Scope of Ready mix concrete (RMC) in India
The Ready Mix Concrete industry is one among the quickest developing sector in India. In the coming years the nation will witness expanded development action with quicker improvement in our urban areas and foundation. RMC is anticipated that would assume a critical part in the situation. As India constructs its foundation, the RMC business is consistently picking up pace as the most feasible choice to accelerate development.
Throughout the following 5 years, the extent of the RMC industry is assessed to develop from INR 155-160 billion in 2015-16 to 395-400 billion in 2020-21. Despite the fact that the infiltration of RMC is higher in the metropolitan urban communities when contrasted with all India normal, there is extension for further infiltration of RMC in these urban areas with expected foundation advancement. In early 70s both pricing and distribution of cement were controlled due to shortage of supply, Ready mix concrete technology could not be implemented as investors felt that RMC plant will starve due to non-availability of cement. The levy of additional taxes & duties on RMC, entry tax, excise duty also contributed to the slow development of the concept. In the late 80s, after cement was fully decontrolled, RMC was manufactured on a commercial basis. The Indian market for Ready Mix Concrete has been showing a consistent positive growth, year after year, in spite of a few policy hurdles on the way. From the first commercial RMC plant set up in 1993 by Ready-Mix Concrete Industries to the state-of-art plants presently producing over 37-lakh cubic meters annually, it has been an eventful journey for the industry.